Tekyong squeegee is the patent product developed by our company which broke through the traditional design concept and improved the visual effect of the product. It adopted special aluminum profiles which greatly reduce the weight of squeegee and also the Broken probability by operator due to the heavy. The Tekyong squeegee generation 2 used the magnetic reverse fixed slot style which made the installation and cleaning be more fast and convenience and compared with generation 1, it gets greatly improvement in solder paste spillover, solder paste curing,solder wetting and other aspects. The squeegee adopts the Swiss imported spring steel which has the bending and distortion resistance ability. The blades will keep the original status even over 100 thousand times repeat using and also ensures the printing quality. The printed circuit board done by Tekyong squeegee is full,complete,consistent,no dent,bridging joint ,Pseudo Soldering and others problems.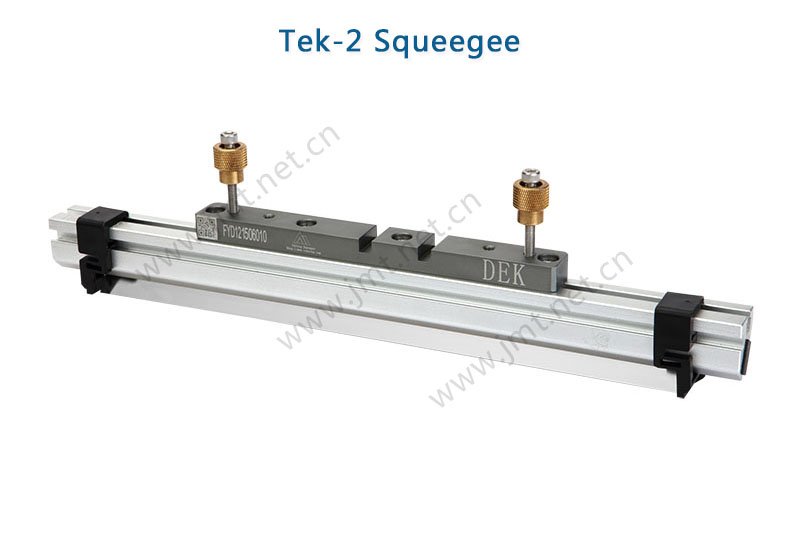 Product Feature
1.Knife support made of the special aluminum section is light, beautiful, simple and durable and you can set the blade length as you like.The fixing method of the blade adopted the magnetic reverse fixed slot and no need screw locking.It is at utmost saving the time of blade replacement and cleaning.
2.Intelligent solder paste edge, can automatically adjust the height, always keep close to the stencil and blade, using special material, reduce friction with the stencil, with perfect effect without damaging the stencil, greatly reducing the waste of solder paste, to save raw material costs for you.
3.The blade uses the new steel to resolve the problems such as wetting, lack of toughness and so on at a greater extent, making the printing effect better.